I love spinach artichoke dip, if I go to a restaurant and they have, I
have
to order it. It calls to me. I have it eaten as a meal. I almost always burn my tongue because I have no patience. As I mentioned before my mom has no interest in cooking, and cant understand for the life of her why I love it so much. She laughed when I told her my aspirations were to be a housewife. She never learned to cook, and I guess the whole process just seems like so much work. As she was tasting this tonight she said, "
This is so good, now tell me, what exactly is an artichoke."
All she received from me was a blank stare, and I continued cooking our dinner. So I guess she will keep pondering what this mysterious
artichoke
is. On with the recipe! I searched for a long time for a good spinach and artichoke dip I could make myself, when I tasted my boyfriend's Aunt Patsy's dip I couldn't stop eating, I definitely ate more dip than turkey that Christmas.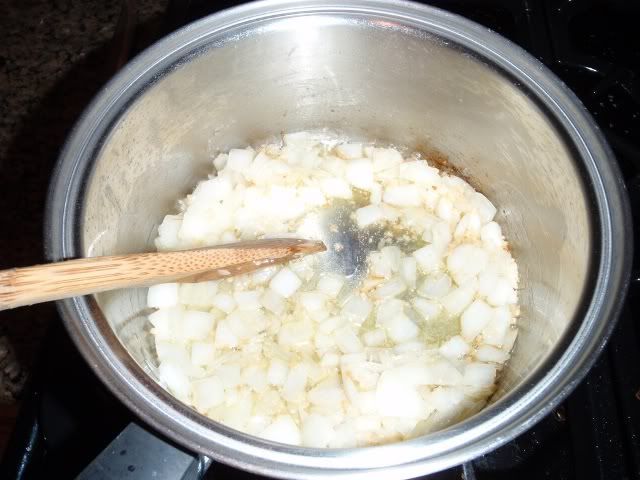 Melt butter and saute garlic and onion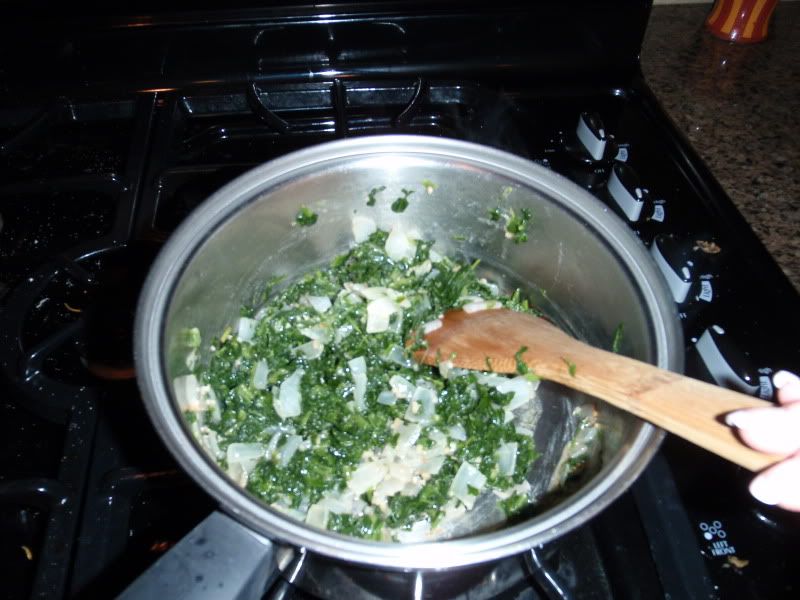 add the spinach and cook for 3 minutes
Grate your Parmesan--please ignore juice box
and cell phone clearly ruining my picture
Now usually I add the small artichokes and there are 8 - 10.
I bought that can and all i see are 6 and they are huge?!
You can chop them before adding to the pot,
but I just break them up with my spoon and incorporate into the mixture
Add cream cheese, mayo, parm, and 4 cheese blend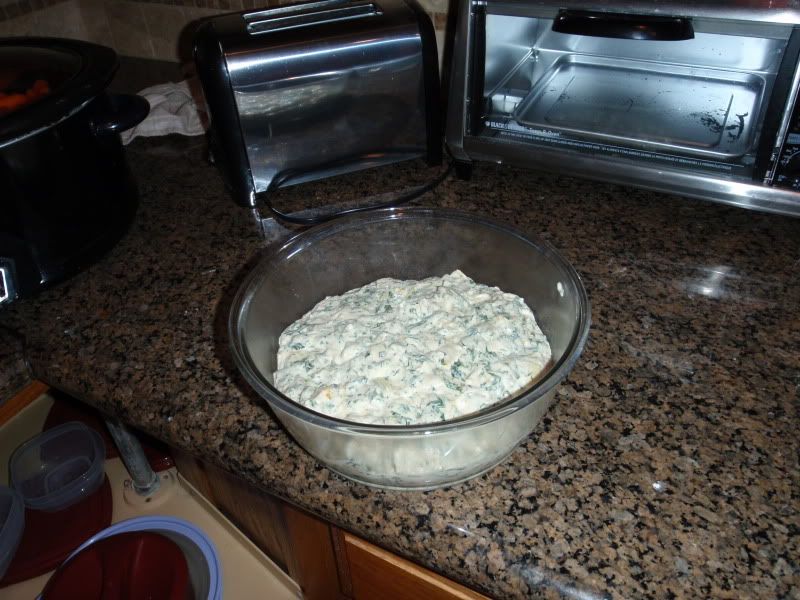 pour into greased casserole dish or hollowed out bread bowl,
I would've done the latter, but I was very pressed for time.
Then bake for 20 minutes, after that sometimes I serve it
and sometimes I top it with mozzarella and stick it back in the over for 10 minutes.
I serve it with New York Style Brand Garlic panini toast,
I also saw bruschetto toast around the deli section,
I'm sure it would be good with tortilla chips as well.
Tip: You can make this a day ahead unbaked.
Make this asap. It's fabulous.
Spinach Artichoke Dip
3 Tablespoons Butter
1 Medium Onion
2 garlic cloves minced
10 oz Frozen Spinach
1 Can of Artichokes (13 3/4 oz)
1 package of cream cheese (8 oz)
1/2 cup of mayonnaise
3/4 c Parmesan (3 oz)
1 package (8 oz) 4 Cheese Blend (shredded)
pita chips, bruschetta chips, panini
Melt 3T butter, add onion and garlic. Saute until tender.
Add spinach and cook for 3 minutes over medium heat, stirring often.
Add artichoke hearts, cream cheese, mayonnaise,
Parmesan cheese, 4 cheese blend, stir until blended.
Spoon into greased baking dish, that will double as a serving piece.
Bake at 350 for 30 minutes stirring often.
If desired add mozzarella on top and bake for 5-10 minutes